About Us
Your Trusted Pool Care Professionals
Here at Pacific Paradise Pools and Spas, we offer the latest and the greatest in pool / spa maintenance, repair, and equipment installation services. We have been serving the San Diego area since June of 2003. We started out with a mere 30 pools in our first year, and since that time, we have grown our business to over 400 accounts.
At Pacific Paradise Pools and Spas, we differentiate ourselves through our:
Unparalleled attention to detail
Courteous, professional, and dependable team
Dedication to customer satisfaction
Exceptional water quality and chemical balancing services
Practice of providing two fully trained and insured technicians for each truck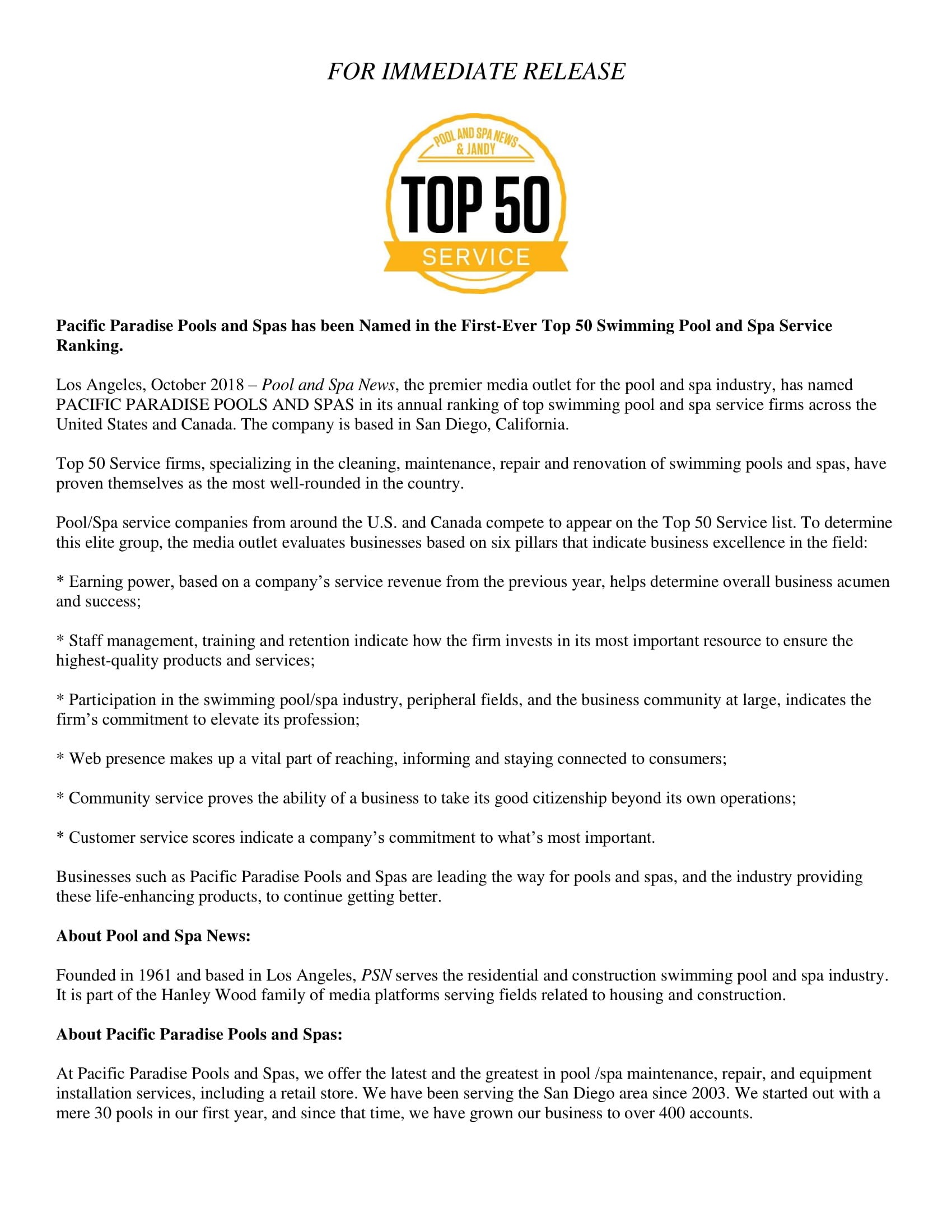 Our licensed and insured San Diego pool services company can provide you with cleaning, repair work, or equipment installation for your pool or spa. (We have a California contractor's license: #972313.) For a free quote, give us a call at (858) 353-4411!